World of Matter/Hemlock 2014 Reunion
Saturday, June 28th, 2014
---
World of Matter and Hemlock once again got together to celebrate the life of Glen Hertlein, manager, mentor and father of The World of Matter who sadly passed away of Luekemia, July 10th, 2011. The concert/dance was a great success! We are going to try to do this at least every other year. Glen's work with the guys has been a life long impression on so many people. We also wanted to dedicate the night to Felipe Rodriquez, our dear brother who passed away after a strong battle with cancer shortly after Glen did. Rest In Peace Felipe. We miss you both. The cover charge at the door benefitted the American Cancer Society. Also, a HUGE thank you for Launa and George Carbonell for putting this together. Without their work, it would not have happened!
Here are some videos (A big thank you to Tammy Beach!!!) of the night:
Soul Sacrifice by the World of Matter
Black Magic Woman by the World of Matter
Oye Como Va by the World of Matter
Can't Get Next To You by The World of Matter
Color My World played by the World of Matter
I'd like to thank the following band members for helping make this such a great event;
Back row from left to right
Bob Geiger (keyboards), Mike Holland (vocals/percussion), EZO Hernandez (guest artist sitting in for the late, great Felipe Rodriguez), George Carbonell (vocals/percussion), Steve Argy (bass/vocals), Randy Beach (vocals/percussion), Dan Hertlein (drums/vocals), Kenny Combs (keyboards/vocals) and Dennis Sierra (guitar/vocals).
Front row from left to right
Robert Duarte (sax/flute/vocals/percussion), Robbie Rabell (keyboards/vocals/percussion) and Victor Cuqui Berrios (keyboards/vocals).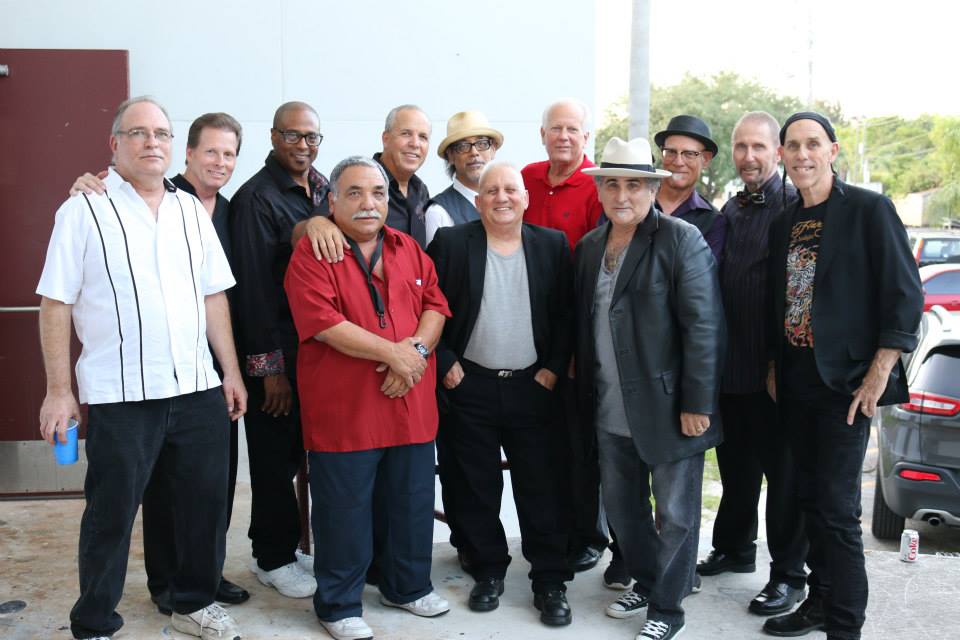 ---
We'd like to throw a huge thank you to Hemlock. They were a fellow band that played a major factor in the music scene back in the 60's and 70's. Also, several World of Matter alumni played with Hemlock throughout the years.
Back row from the left to right
Dr. Eugene Rivera (keyboards/vocals), Gary Schneider (drums), Frank Lendzion (guitar/vocals), Ken Combs (keyboards/vocals), Frank Simo (guitar), Dan Hertlein (drums)
Front row from the left to right
Ezo Hernandez (vocals/percussion), Robbie Rabell (keyboards/vocals/percussion), Lou Lowy (bass/vocals)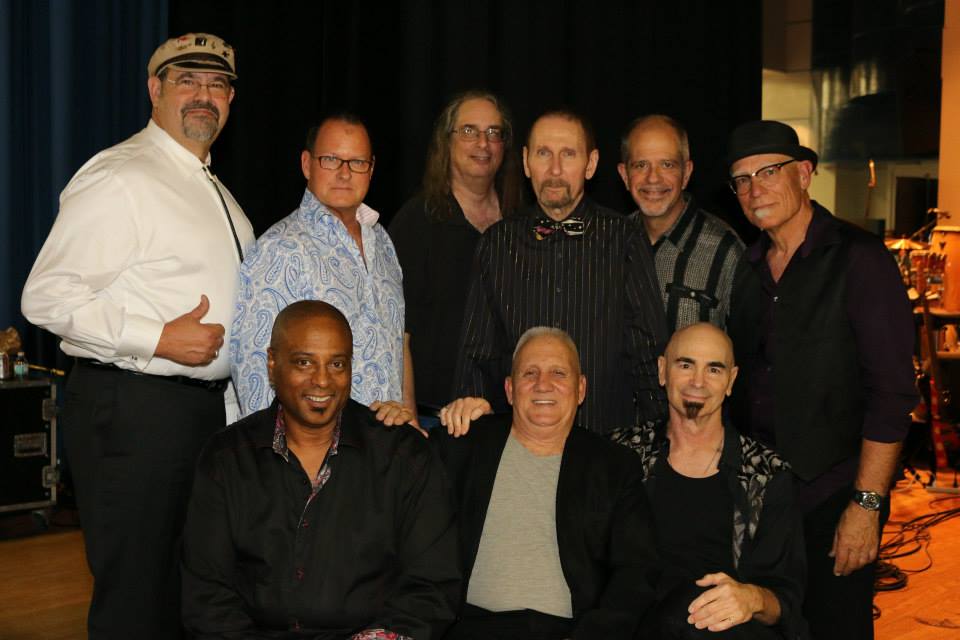 Pictures of the evening
Click on the picture to expand