World of Matter Reunion
Pembroke Pines, Florida
December 11th, 2008
Link to YouTube video of World of Matter playing Samba Pa Ti
Click here to read about the history of the World of Matter
---
I have been returning to South Florida from the San Francisco Bay Area every year to visit my dad (Bob Hertlein, manager of World of Matter) and my mom's family. A few years ago, I hooked up with some of my past band mates from the World of Matter and Hemlock. We started planning on eventually getting together for a one time gig. Since it had been well over 25 years since we had played together, this was going to be special.
This year I decided to try to get the gears in motion. I contacted past members of both bands as well as George Carbonel who offered his place of business, the Coffee Scene in Pembroke Pines, Florida as a venue for this one time performance. Then, through email, we where able to pull together song lists for each band. Finally, I got commitment from most of the band members. On the logistics side, I had to ship one of my drum sets to Florida. Instead of occurring the cost and potential risk of shipping my gear, I decided to check Craig's List for a drum set. I found a small jazz kit for a killer price. I still had to ship some hardware and gear there but it made the trip a lot easier.
George and Ezo Hernandez (from Hemlock) pulled together sound and stage gear for the event. Then, the weather happened. A cold front moved in and it rained most of the day. Fortunately, the rain let up in the evening and we had a great crowd. A lot of old friends (from over 35 years ago) showed up. It was an incredible evening. We also decided to have another get together next year. Please stay tuned to my home page for details.
World of Matter (past members who showed up to play)
Dennis Sierra - Guitar/Vocals
Steve Argy - Bass/Vocals
Felipe Rodriguez - Percussion
George Carbonel - Vocals/Percussion
Dan Hertlein - Drums/Vocals
Robert Duarte - Sax
Earl Valentovic - Guitar
and special guest who sat in...
Fermin Goytisolo - Percussion
Paul Sacca - Keyboards
Johnny Bauer - Guitar/Vocals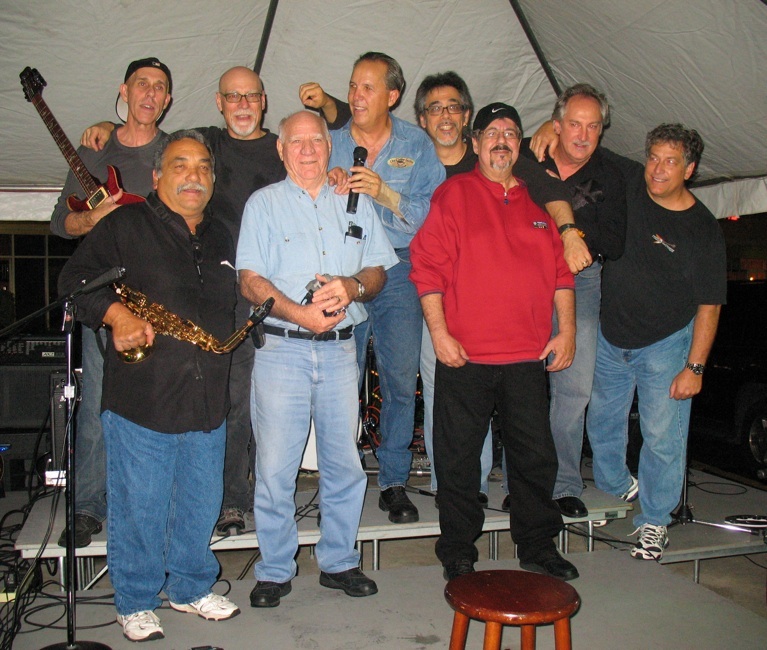 Back row from the left: Dennis, Dan, George, Steve, Earl, Johnny
Front three guys: Robert, Bob Hertlein, Felipe
Click on the small pictures to expand
---
Hemlock (past members who showed up to play)
Louis Lowy - Bass
Frank Lendzion - Guitar/Vocals
Ezo Hernandez - Vocals/Percussion
Gene Rivera - Keyboards
Dan Hertlein - Drums/Vocals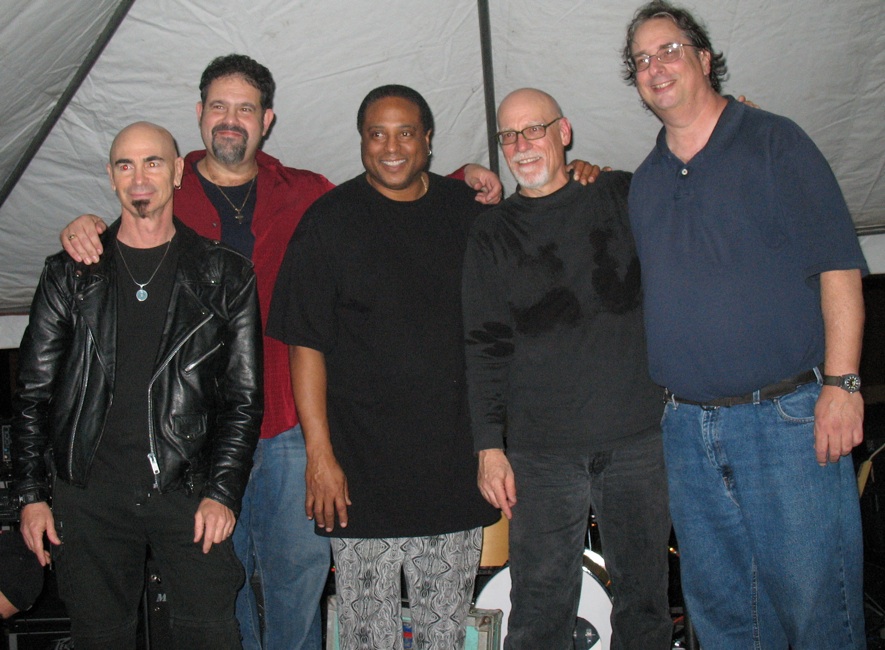 Louis, Gene, Ezo, Dan, Frank
Click on the pictures to expand
---
Kathryn and I got to spend some time with my dad and Naomi, his wife as well as some quality time with my mom's family. We also rented some road bikes (I can't go somewhere and not ride, now can I?) and hit the South Florida streets for a couple days.
Then, to cap off our quick but fun filled six days, we took a two day cruise to Freeport in the Bahamas. We got to unwind and spend some much needed quality time together.
---
Thanks for looking. If you'd like feel free to email me at dan@danhertlein.com
Dan Hertlein